Having a good and effective marketing strategy is something that is essential for any business. if you do not have a marketing strategy that can stand up to the competition, needless to say, your brand sales will suffer and your revenue will take a hit. However, there are many companies in the world today that have won at marketing and the strategies that they have come up with are pretty much causing viral trends all around. So if you are struggling with developing a great marketing strategy, here are some tips that would help you win at it.
Can You Do This Yourself Or Do You Need Help?
One of the most important things that you need to know about before anything else is whether or not you can do this on your own or if you will be needing help. There are many advertising companies that take on marketing for businesses as outsourcing clients. They do a really good job of everything from studying your brand to planning out a monthly strategy, outlining and executing campaigns, creating graphics, videos and other content and carrying out your brand promotions too. If you have the right knowledge and skills to handle your marketing by yourself that would be great but if not you would have to think about getting some professional help through which you can accomplish this.
Study Your Competition
You should also always study your competition. If you have hired a professional to handle your marketing this is one thing that they will carry out anyway. The advantages of studying your competition, just to name a few, are that you will get to learn from the blunders that they make and avoid doing the same or you will also be able to look at how they pull off really great marketing strategies and try to do the same as well. Of course, do not think about copying content off of them because that will only hurt your brand when people realize that you lack originality but there is nothing wrong in getting inspired.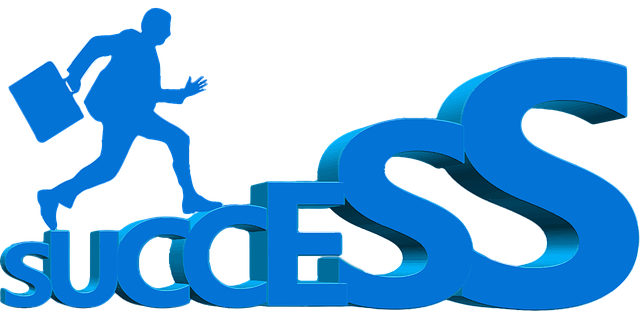 Don't Stay Local, Go to Global
Often what we do is that we try to study the brands in the same industry as us on a local level. This may seem practical because they are addressing the same audience as you but there is a lot more inspiration out there that you can gain the advantage of and for that, you need to start thinking globally. Simply put, observe the pioneering brands in the same industry as you around the world and what they do to stay ahead of the marketing game. These businesses should be the ones that set the trend for the rest of the industry and while you may not necessarily have the resources and the budget to pull off something on the level that they do, this can be a really productive way of coming up with brilliant ideas in terms of content development. These are some of the tips that you can make use of to develop a great marketing strategy.
FAQ Section:
What are the main characteristics of a great marketing strategy?
Marketing is the art of creating a unique brand and a desirable product. People want to know that they are in the company of people who can deliver great service.
Marketing strategies should be well planned, with clear goals and objectives.
How can a great marketing strategy be implemented?
The marketing strategy is one of the most important aspects of any business. Without it, the business would not be able to make money and grow. Marketing strategies can be implemented in different ways.
If you have a great marketing strategy, you can implement it by using the right tools and strategies.
How do we use a marketing strategy to achieve our goals?
In order to achieve our goals, we need to be able to understand the needs of our target audience. This can be done through a combination of research, analysis and visualization.
We will also look at the different strategies that can be used to achieve our goals and some of the possible outcomes.
What industry does great marketing strategy belong to?
The marketing strategy is the main driver of a company's success. It is the backbone of a business and its outcome. But it has been neglected for so long that we have started to forget what exactly it does for us and how effective it can be.
The marketing strategy is not just about sales, but also about customer satisfaction, brand loyalty, customer support and other benefits that come with the market share.
Marketing strategies are complex and they require various skills. They need to be well thought out and executed with some level of discipline and creativity. They should also be able to adapt themselves to changing market conditions while keeping in mind the current customers' needs as well as future plans of the company (e.g., new products or services).
What are the main challenges in marketing strategy?
Marketing strategies are changing every day. They need to change in order to be relevant to the changing needs of the market. The main challenges in marketing strategy are: Knowing exactly what you want to achieve, and how doing this will drive the most value. If a marketer doesn't understand their target audience there is a high risk of not achieving the desired outcome. The purpose of marketing is to create value for both the consumer and your business. So it's essential that you understand your target audience and have an understanding of what will do the most good for them. This can lead to sales and greater profit per customer.
What are the most common mistakes in marketing strategy?
Marketing strategy is a part of the overall business plan. It is also a very important part of any business. Therefore, it should be done correctly in order to get the desired results.
Marketing strategy is a very important part of any business plan and it should be done correctly in order to get the desired results. Therefore, it should be done properly in order to avoid mistakes and pitfalls that could lead to bad outcomes. In this section, we will cover some common mistakes that can lead to bad outcomes for marketing strategy and even worse for the business plan as well.
The most common mistake is focusing on too many things at once when implementing marketing strategies. This leads to an overcomplicated approach where there are too many ideas being implemented at once without enough time or resources available for each one of them. The same thing to object-oriented programming and design patterns, there can be solutions that implement all of them at once in different ways to guarantee that they perform in the way they were intended to.
How do you measure the success of your marketing strategy?
Marketing strategy is an important part of any business. It is the first step in setting up a marketing plan and it will determine how much you can achieve.
The success of your marketing strategy depends on how well you measure the results you have achieved by using different tools. In this section, we will discuss some of these tools that are used for measuring the results of your marketing strategies.
What is the best marketing strategy?
The best marketing strategy is to use the right words to attract the attention of a customer.
Marketing strategies are very important in today's world. Companies are using more and more tools to achieve their goal. One of them is the use of marketing automation software. It helps companies to create, manage and analyze marketing campaigns on an automated basis. These tools also help companies with creating content for their websites, blogs, social media posts and emails.
The most popular tool used by marketers is Google AdWords. This tool was created by Google in 2004 and it has become one of the most popular advertising tools in the world today. This tool offers many features that help advertisers achieve their goals including Targeting – Listings in Google AdWords can be viewed by any user and are stored locally on the computer or mobile device. This tool allows advertisers to search for keywords and then target those users with ads that will display at the top of the page.– Listings in Google AdWords can be viewed by any user and are stored locally on the computer or mobile device. This tool allows advertisers to target and display ads based on user history, social data, and interaction with ads already displayed on the Internet.
What strategies have been successful in each industry?
The most successful strategies in different industries are the ones that focus on creativity, insight, and emotions.